Taijitu YinYang Landscape (Taijitu太极图) near Yunlong 云龙, Yunnan Province, is a freak of nature. It looks remarkably like the famous Taoist Yin-Yang symbol when seen from high above. However, when seen from ground level you would never know it was there.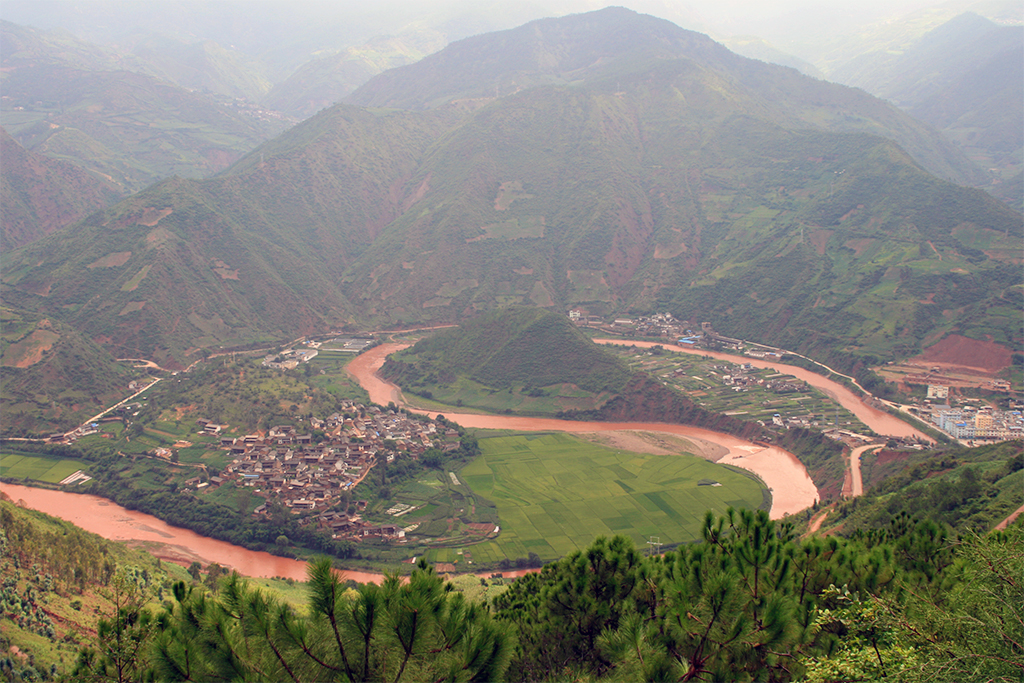 The climb up to the view point is made along a steep winding road. If you can find a vehicle to take you there it is Yuan well spent. You don't get any real inkling as to what is below until you suddenly arrive at the scenic viewing area. From this point, the whole Yin -Yang shape just suddenly appears before you. It's quite magical.
Near Taijitu
Near Taijitu is the spectacular Bai Village of Nuodeng. A remarkable collection of traditional mudbrick houses that appear to tumble down the side of a mountain. You can hike up through the village via a warren of narrow twsiting lanes devoid of traffic to get amazing views from the top. The only traffic you encounter are mules carying agricultural produce.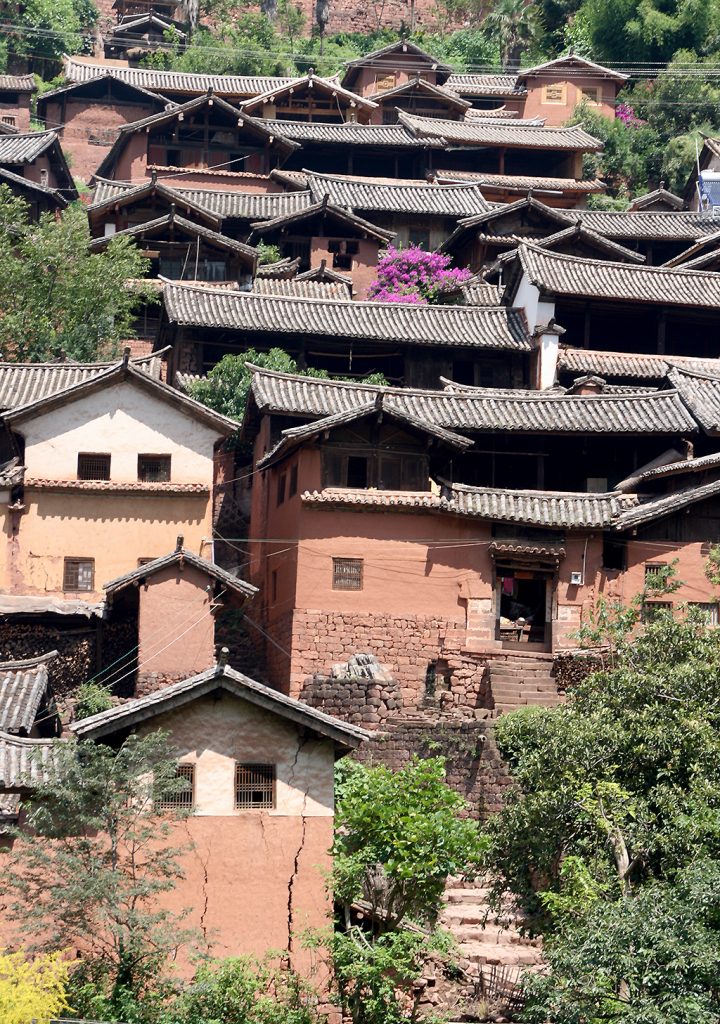 For more info about Taijitu太极图 near Yunlong 云龙
For info on how to get there Click here: I hope you have better luck than us.