Wulingyuan 武陵源  /  Zhangjiajie张家界
"Please speak Mandarin".  "I am speaking Mandarin".
Zhangjiajie / Wulingyuan / Hunan Province
Please speak Mandarin" "I am speaking Mandarin. From Zhangjijie city 张家界市we boarded the bus for the half hour trip to Zhangjiajie Village 张家界村 and the Wulingyuan Scenic Area 武陵源风景区. We are in Hunan Province 湖南省, in central China, also the birthplace of China's first communist leader, Mao Zedong毛泽东.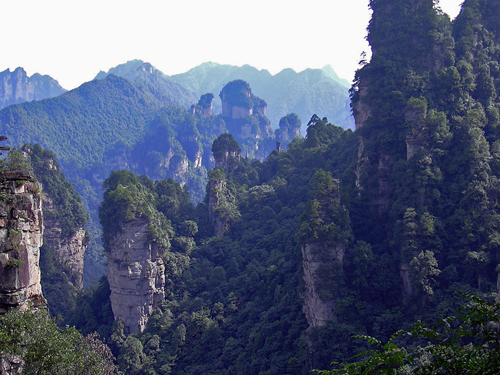 Joining us on the bus was a young Chinese backpacker from Guilin 桂林 (China's other famous natural scenic area). We soon got talking in standard Mandarin. The ticket seller, a friendly- chubby- bumpkin type chap with a ruddy face, cottened on that the foreigners could speak Chinese and joined in our conversation. He seemed able to understand us, but we and the young backpacker from Guilin were, completely at a loss as to what the conductor was trying to say. His voice high pitched and squeaky, the tones all over the place, was just incomprehensible.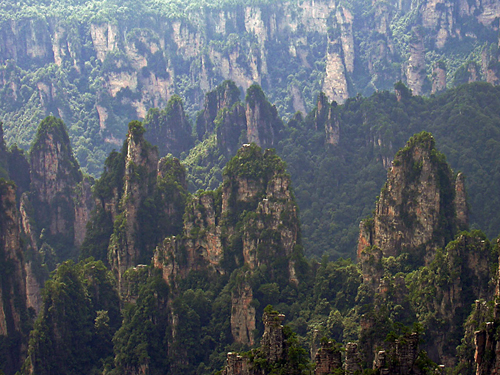 Eventually, out of desperation, I asked the conductor if he would switch to Mandarin (普通话), and not speak Kouyin (口音 local dialect). To which the conductor indignantly answered " I am speaking mandarin".  The young Guilin backpacker added that he also didn't understand Continue reading ""Please speak Mandarin" "I am speaking Mandarin""