Rice: Su Tong a Book Review
Translated by Howard Goldblatt
Scribner, 2000.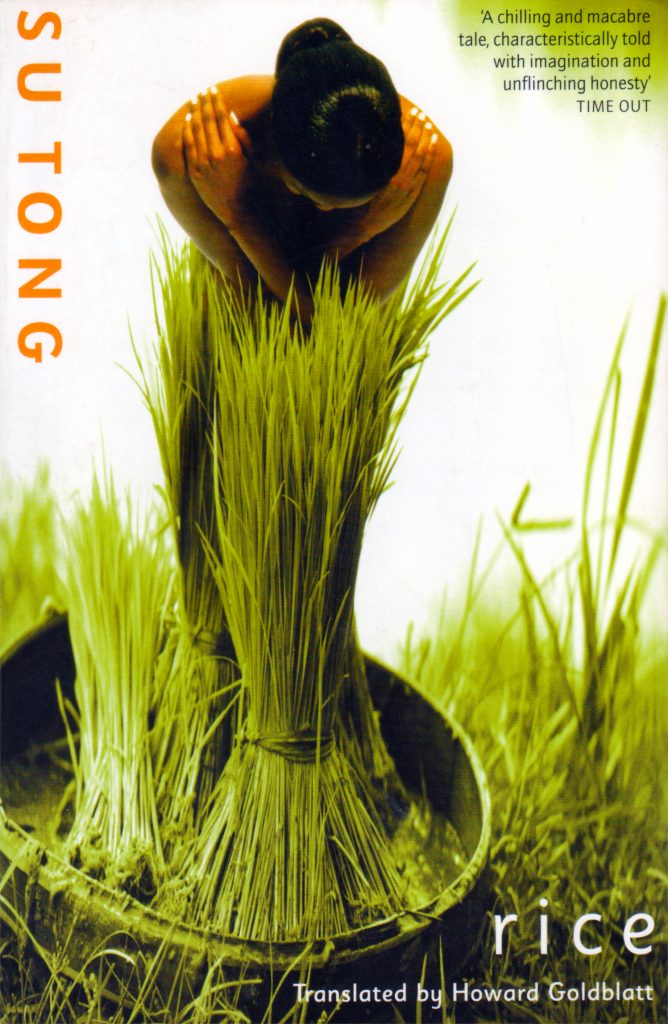 Rice by Su Tong is a book not to read if you are looking for something Jolly in the dark days of lockdown. It is however, a brilliant book.
Rice is a tale of hate. The author, Su Tong, searches deep into the human soul and what he discovers is not pleasant. Rice takes the ugliness of human nature to the extreme and beyond, and yet, despite horror upon horror, it's a book that's difficult to put down.
Rice: The story
On a superficial level the novel is a family drama set in Shanghai in the early 1930's just prior to the Japanese invasion. Rice is the story of a young rice farmer, Five Dragons, who flees from a flood ridden and famine stricken countryside to the brutal and decadent Shanghai of the 1930's.
His fortunes take a turn for the better when he finds work in the Feng family's Great Swan Rice Emporium. Through a succession of intriguing events, Five Dragons becomes a member of the Feng family and heir to the emporium. From this moment the novel descends into an orgy of odium and vindictiveness, the like of which, is seldom depicted in writing.
The characters in the novel are impossible to like. Their fate is always linked to their own evil doings, thus leaving the reader with little sympathy when the inevitable comeuppance transpires. For in Rice, there is no redemption, there is no hero.
A novel that incorporates all the seven sins and could easily multiply them by three, Rice would make a fantastic TV series or even a film.
I would also highly recommend it for those wanting to know the darker side of 1930's Shanghai from a Chinese perspective.
Su Tong is also the author of Raise the Red Lantern and Binu and the Great wall.