Songpan's amazing festival takes place in the walled town of Songpan. The town is the gateway to the scenic heaven of Jiuzhaigou 九寨沟 and wild horse treks to Ice Mountain雪玉顶. Songpan is also a destination in itself.  It`s a pleasant town with plenty of old architecture, local life and some fantastic tea houses.
Songpan's Amazing Festival Passing Through
When we passed through in 2004 we were lucky enough to stumble upon a huge festival where the local Muslim Hui and Tibetan Qiang minorities were celebrating their local culture and dressed in their finest clothes. Joining them were a host of Chinese Communist Party Bigwigs, including the then vice-president, Zeng Qinghong.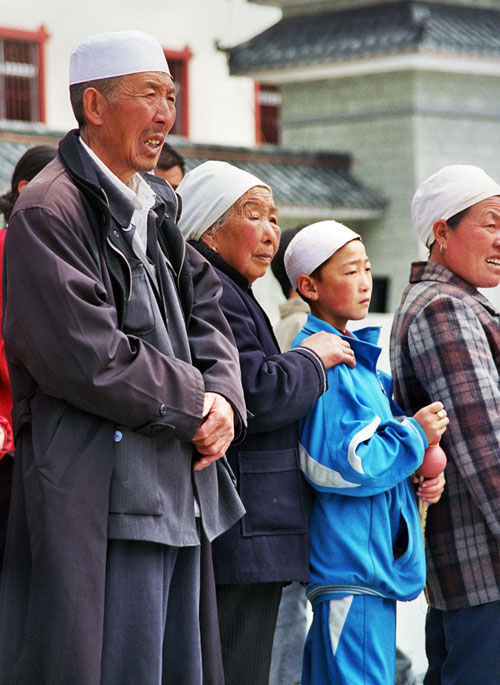 The residents of the entire town and surrounding villages turned out to see the festival. This small group of photos captures them enjoying the moment. Next week's Photo of the Week will show what they were watching.
For large people photos and Songpan Practicalities see below.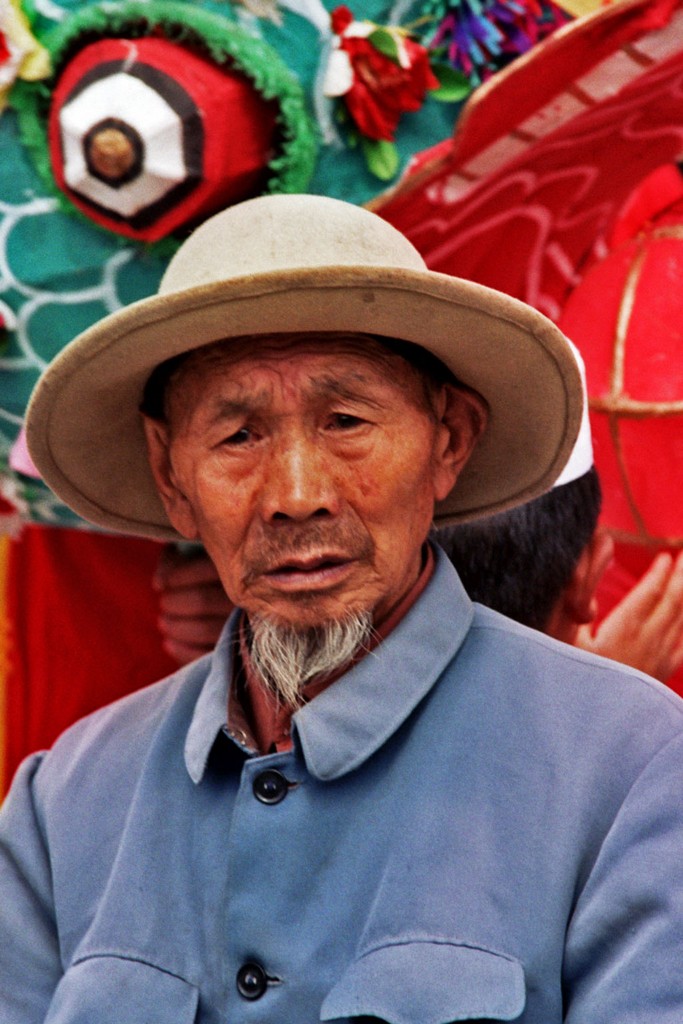 Songpan's Amazing Festival Pracitcalites
Getting there and away
We arrived in Songpan  on a bus from Chengdu. The bus was going on to the national park of Jiuzhaigu but the driver was happy to drop us off in Songpan. We left Songpan on the early morning bus to Zoige on the border with Gansu and Sichuan. The Bus arrives in Zoige at around 13.30, but the connecting bus to Langmusi (14.30)  was full and we were forced to get a Taxi from Zoige to Langmusi with a couple of other stranded travelers.  The road between Zoige and Langmusi is now a super highway and not the mud track we had to take.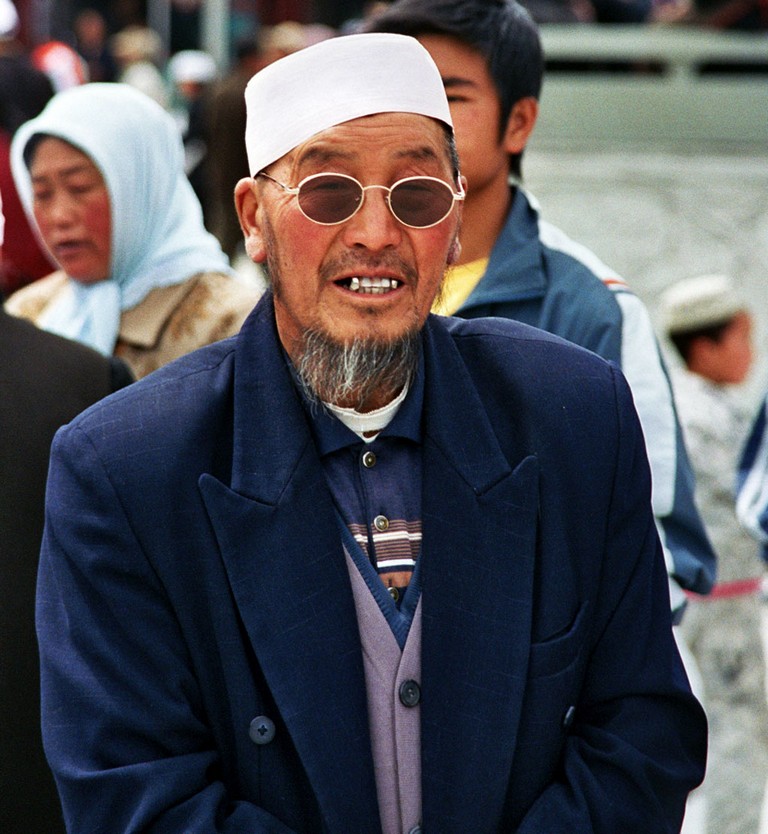 Accommodation and food
We stayed In the okay Songpan Binguan slightly out of town on the road to Chengdu. There are now much nicer guest houses in town so look around. We had a couple of meals in the Yulan Fandian.  Their fish in black bean sauce was spectacular as were their lotus roots in sweet and sour sauce.